Welcome on Gamesflow.com ! !
We suggest you play over 300,000 free online games.
First, check the diagnosis below to see if your Internet browser allows you to play on Gamesflow. Then follow the 5 steps below to better understand how work Gamesflow.
Diagnostic
Thanks to enable cookies on your browser : Default Browser.
Browser not detected. (Default Browser)
Javascript is enabled.
A browser and plugins updated...

In order to play on Gamesflow, you'll need to use one of these browsers, updated :
- Firefox
- Safari
Find your game ...

Choose your game in new games section, the best games of the moment, the best games since the creation of Gamesflow or our game search engine.
Wait for the game to load (1 to 30 seconds depending on your connection).
100% comfort ...

Resize your game automatically or manually to get the most out of your screen space.
Click on

and the game will be adjusted to the size of your screen automatically. Click a new time in order to disable this feature.

Save your games already in "My Games" by clicking on the title screen of the game. (cookies must be enabled)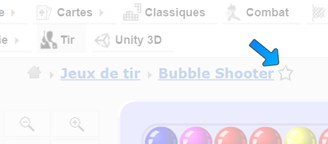 Then find these games on the page " My Games ".

You are not ready to play on Gamesflow !